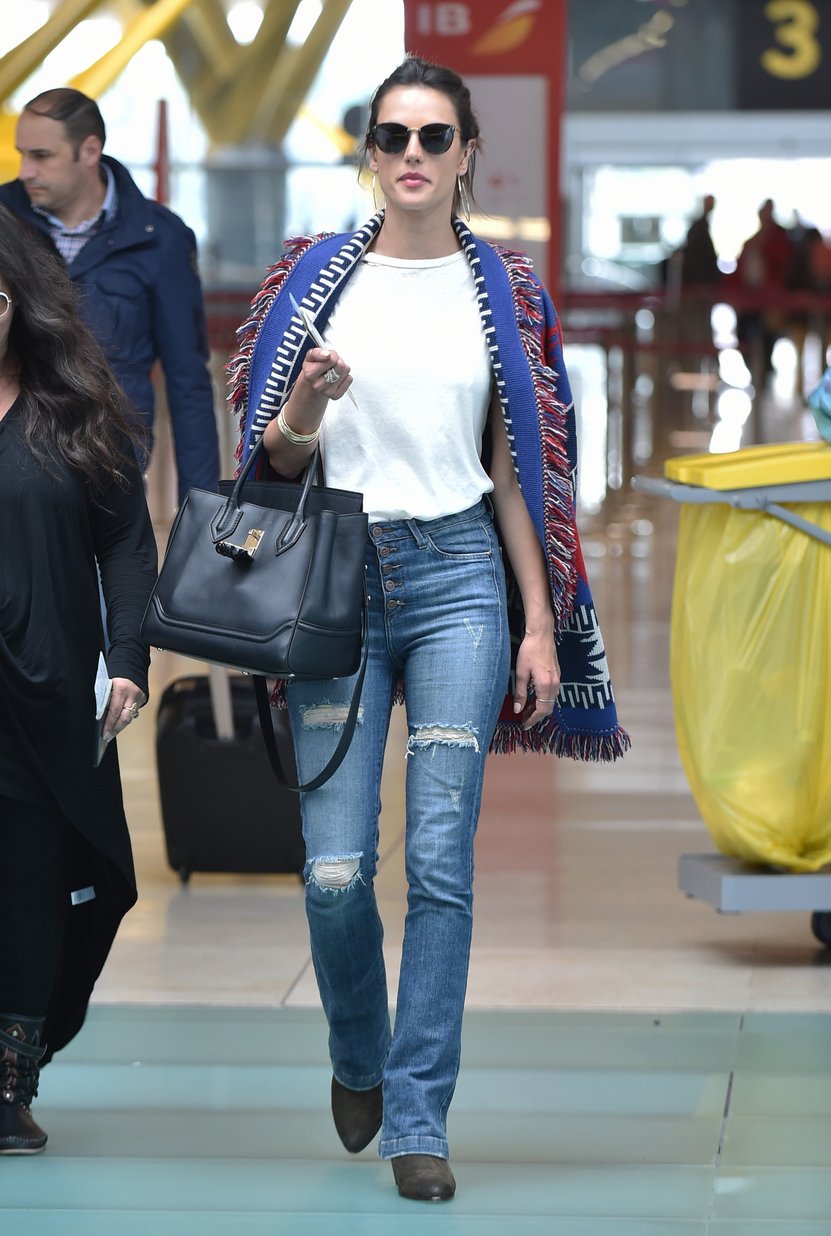 Good evening sweethearts! I have just returned from another exam of one of my students and about to leave for an evening with one of my favourite girls. We are going to have some drinks in a bar not too far away from home which is totally ok with me. The week was tough and the weekend is going to be tough as well. As the weather is getting more and more beautiful, it's the invasion of tourists coming to my sweet little medieval town Seligenstadt. So the weekend will be filled with one guided tour after the other…Definitely time to chill out a little bit this evening…
Before I am going to leave, I just wanted to share with you my look of this week which is all about the summer trend 2016…Ethno Style. What I love about the outfit of Alessandra Ambrosio is the combination of a very cool and minimal denim style with a white T-shirt, grey boots and statement bag. The fringed Ethno cardigan in the Spring/Summer colours 2016 sets the perfect accent to this timeless and stylish look.
Guys, I hope you love the outfit? If so, don't hesitate to comment on my blog. Thank you so much for being there and stopping by to follow my blog. I see you in a few days. Do not forget to enjoy some fashionable moments.
— Alessandra Ambrosio (@AngelAlessandra) 19. Mai 2016
If you like to shop for the newest ethno styles 2017, I have collected my favourite Farfetch styles for you here: